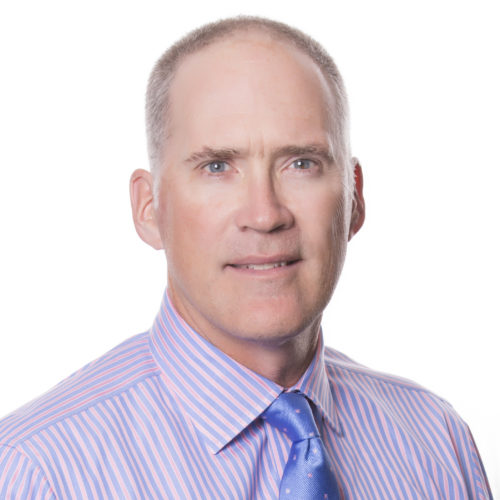 Managing Partner
John has been an investor for nearly 19 years through several capital markets and economic cycles. He has been a lead investor, lead Board Member, and company builder for companies ranging in size from zero revenue up to $550 million with $100 million of EBITDA. John has helped management teams build their businesses and then engineer successful return generating exits via Initial Public Offerings and sales to acquirers.
He began his tenure as an investor in 1996 at BancBoston Capital and went on to be a General Partner at M/C Venture Partners (now M/C Partners) in Boston. He is most recently a Managing Director at Key Venture Partners in Boston and the Managing Partner of Unit Economic Investors in Boston & Jacksonville.
Prior to becoming a professional investor, John held operating roles at Fidelity Investments in sales and marketing, and served five years as an officer with United States Naval Intelligence.
He was educated here:
B.A., Middlebury College
M.B.A, Amos Tuck School — Dartmouth College
M.P.A, Kennedy School of Government — Harvard University
The Personal Stuff:
Favorite book is Ayn Rand's Atlas Shrugged with the Republic of Plato a close second. He loves his family, country, heroes, Nantucket, kiteboarding, and an occasional icy cold beer, in that order.
John has considerable expertise in building businesses with recurring revenue models hence the focus for UEI's investing program.
The following is a list of the growth companies in which he was an investor, the (*) denotes a lead role and/or where John was a member of the Company's Board-of-Directors:
Airband Communications (Acquired by UNSI, now NYSE: GTT)*
Airwide (Acquired by NASDAQ: MVNR)*
Allaire Corporation (NASDAQ: ALLR, Acquired by Macromedia)
Attenda, Ltd (Acquired by Darwin Private Equity)
ClikMedia*
Fusepoint Managed Services (Acquired by NASDAQ: SVVS, now NYSE: CTL)*
Fusion Media Group*
Golden Sky Communications
Leviathan Group*
Nuvox Communications (Acquired by NYSE: WIN)*
Opsource (Acquired by NYSE: NTT)*
Security Development Group*
ServiceCEO (Acquired by Marathon Data Systems)*
Special Security Strategies ("S3")*
Silknet Software (NASDAQ: SILK, Acquired by Kana Communications)
Vertical Communications*
Waypoint Software
Xactly Corporation (NYSE: XTLY)*